Ivan Gunawan
Ivan Gunawan is renowned for his boundless creativity and exceptional talent across various artistic domains. Not only is he a celebrated public figure and charismatic presenter, but he also possesses an innate flair for fashion design. With an illustrious career spanning over two decades, Ivan has truly made his mark in the ever-evolving realms of creativity and fashion. His looks have adorned Indonesian celebrities like Rossa, Luna Maya, Raline Shah and Kris Dayanti.
For Spring/Summer '24, the Maharani collection, full of fantastic gold lace and embroideries, was inspired by the golden age of the Majapahit empire, one of the greatest kingdoms of ancient Indonesia led by the Empress Maharani, Tribhuawana Tunggadewi, the Queen who succeeded in conquering the Archipelago.
@ivan_gunawan
Press: theriviereagency.com
@riviereagency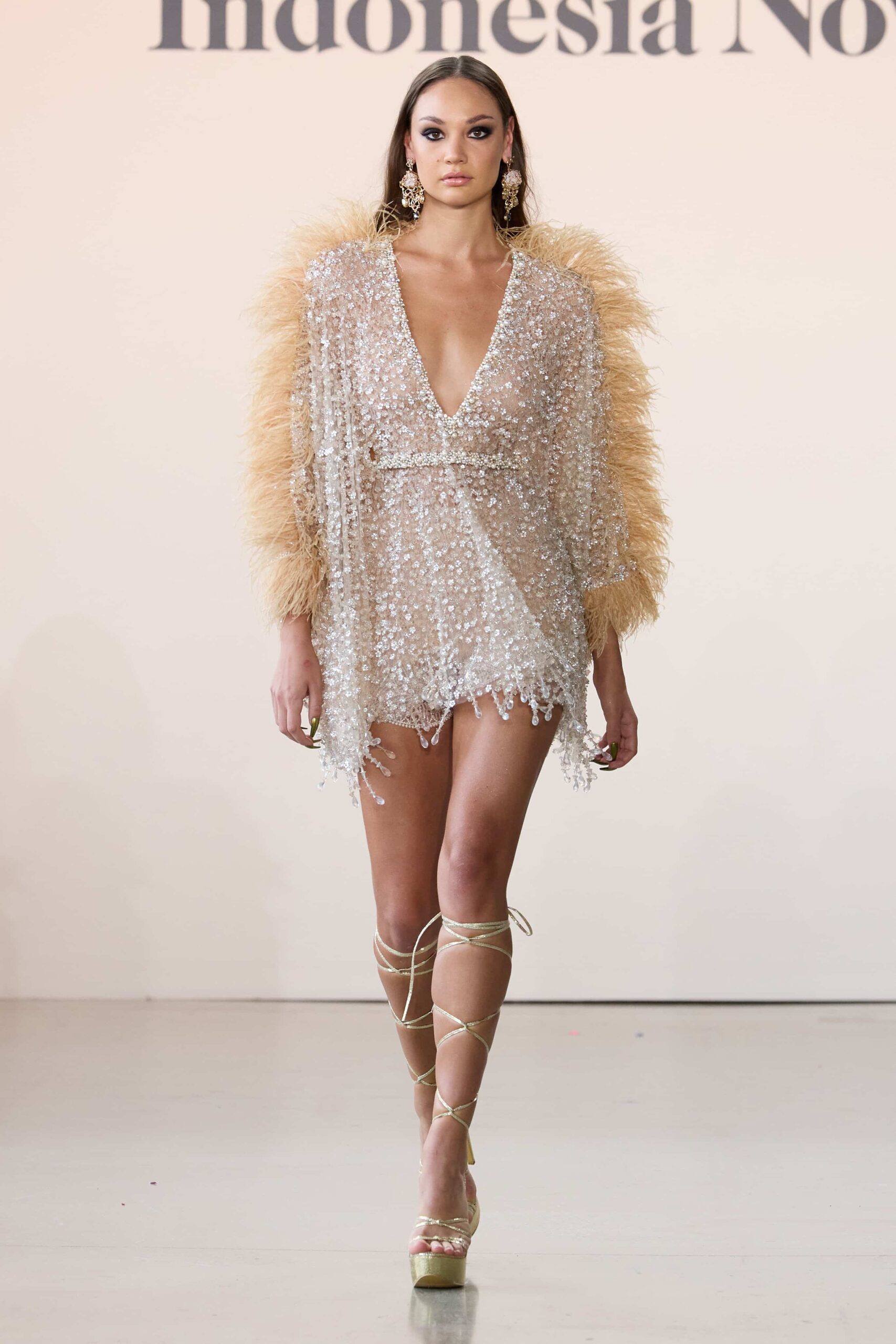 Ayumi
Ayumi takes inspiration from Indonesian culture and pop music to turn their bold ideas into reality through dresses and designs. Making dreams happen, this collection called "A Pop of Culture" wows fashionistas of New York with bright fuschia, golds, limes, and pops of eye-catching designs on chic, simple silhouettes.
The brand hopes that Indonesian designers can gain the recognition globally they deserve by showcasing impeccable craftsmanship and unmatched creativity. Celebrity fans of Ayumi include Krisdayanti, Marion Jola, Yuni Shara, Dira Sugandi, Ayu TingTing, Olla Ramlan, and Jihane Almira.
@ayumiofficial_id
Press: theriviereagency.com
@riviereagency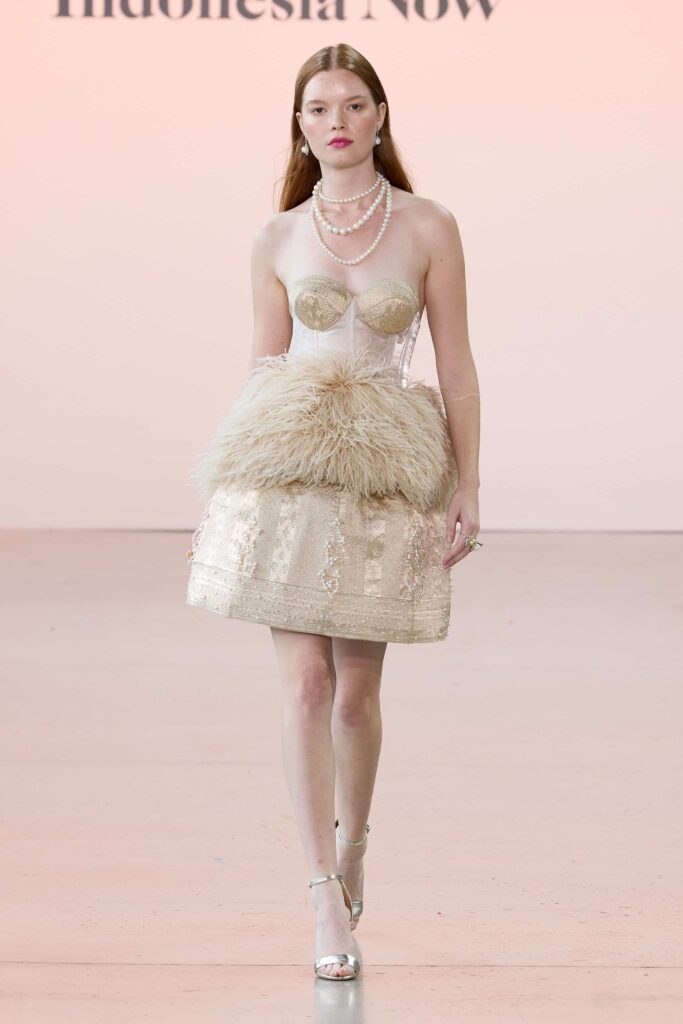 IKAT INDONESIA BY DIDIET MAULANA
IKAT Indonesia by Didiet Maulana represents the commitment to beloved Indonesia's cultural richness and a way to make Tenun Ikat fabric more widely accepted by the world. IKAT Indonesia by Didiet Maulana encapsulated and reinvented the ideas of how the young generation in Indonesia is preserving their magical culture through continuously using the art of weaving to promote curated local artisans and well-designed fashion items.
The Wiron collection highlights the diversity of Indonesia's traditional clothing silhouettes with detailed pleats on the fabric, an expression of the elegance of Indonesian women with a warm, feminine and romantic flair. Its silhouettes and motif designs were inspired by the beauty of Indonesian culture and the colors of the natural landscapes in Indonesia.
Notable fans of the brand include Andien, Bunga Citra Lestari, Kris Dayanti, Dominique Diyose, Ayla Dimitri, Maudy Ayunda, Vidi Aldiano, Nicholas Saputra, Abimana Aryasatya.
@ikat_ind
Press: theriviereagency.com
@riviereagency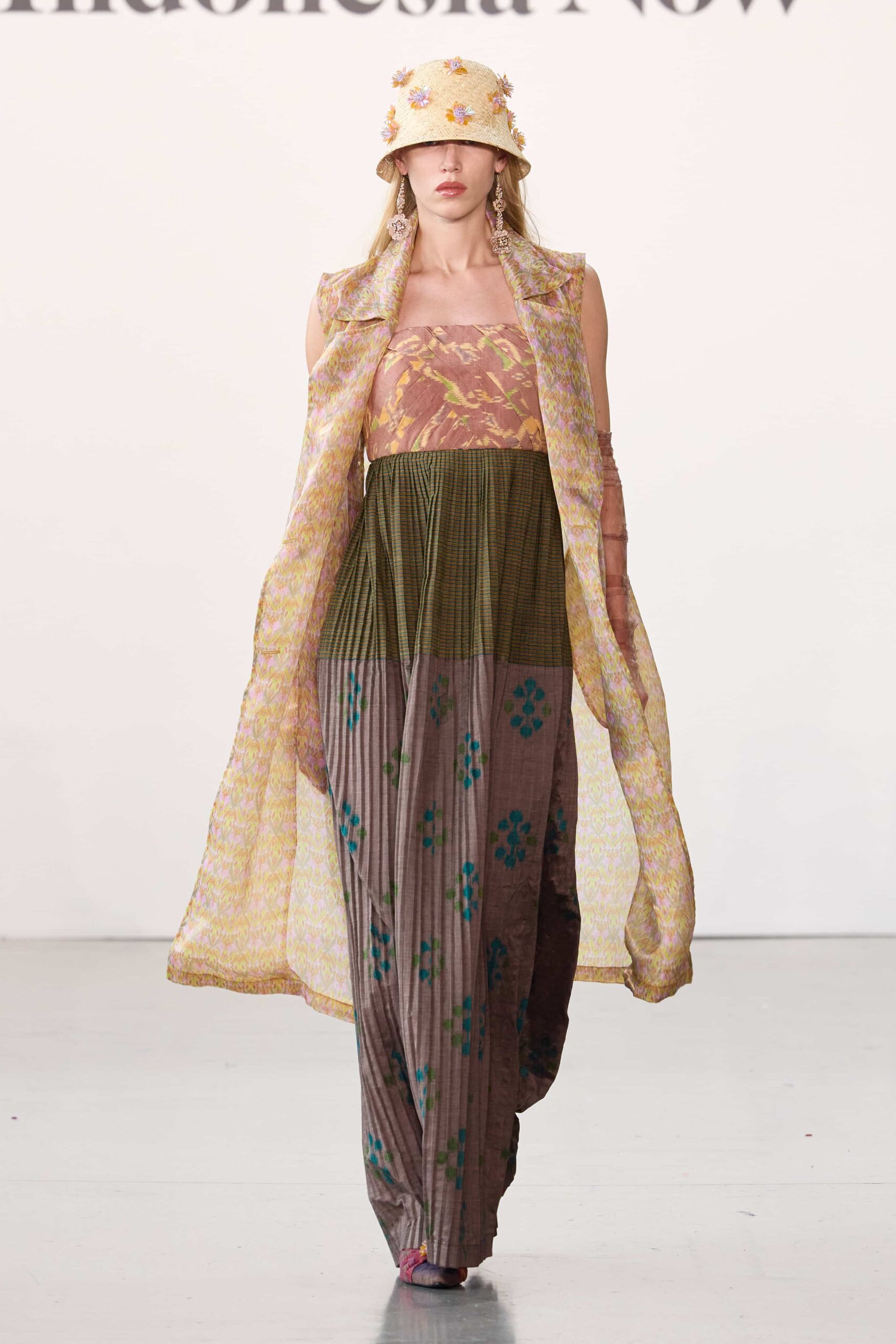 AMERO X LIVETTE
Creative Director, Steven Ronaldo, presented LAVANI by Amero Jewellery this fashion week in collaboration with Livette. LAVANI represents women who are true to their heart, women who share the hope of carrying on the underlying spirit of Borobudur, women who value life in humanity and happiness, whilst simultaneously invoking homage to timeless heritage through alluring jewelry. The 17k gold jewelry is crafted passionately to enhance the beauty of its wearer. Black and rose gold pieces hold an interpretation of echoes from past Indonesian heritage.
Amero Jewellery has been worn by public figures like Luthesa, Luna Maya, Widi Mulia, Liliana Tanu Soedibyo, Asmara Abigail, Tiffany Jolie, Sarah Tumiwa, Krisdayanti, Ziva Magnolia, Puteri Indonesia 2023, Puteri Indonesia 2022, Miss Indonesia 2023, Annisa Pohan, Kimmy Jayanti, etc.
@amerojewellery @livette.official
Press: theriviereagency.com
@riviereagency