In Off Town Magazine, we conducted research to determine, based on their major achievements, tournaments, championships, and gold cups, who were the greatest athletes in history. The measurement criteria were based on the number of titles achieved in the competitors' careers in the categories of tennis, football, basketball, golf, and motor racing. Finally, based on merit and context, we will mention our greatest athlete of all time.
Six Europeans, three North Americans, and one South American (Argentinian) make up the top 10 most successful athletes in the history of sports. The composition of this ranking is 3 in motor racing, 3 in golf, and 4 in tennis. Jimmi Connors is the first with 109 tournaments won, facing opponents like Vilas and Borg at the time (who do not appear in the top 10). What Federer, Djokovic, and Nadal have achieved is even more incredible, per- haps a milestone in history that is difficult to repeat, that three greats could have shared the court. Finally, Schumacher, Hamilton, and Fangio, who were very close in results.
Each era was different, and each sport has its uniqueness. For us, the most outstanding athlete in this top 10 is
JUAN MANUEL FANGIO, and we give him the recognition of the greatest athlete in history since he risked his life in every race, the context was extremely hostile (he was kidnapped by Fidel Castro and couldn't race), and the technology was very rudimentary (there was no medical technology, artificial intelligence, advanced equipment like simulation cabins, airbags, safety).

1. Jimmi Connors 109 USA
2. Hamilton 104 ENGLAND
3. Federer 103 SWITZERLAND
4. Djokovic 96 SERBIA
5. Lendl 94 CZECH REPUBLIC
6. Nadal 92 SPAIN
7. Schumacher 91 GERMANY
8. Fangio 84 ARGENTINA
9. Tiger Woods USA
10. Sam Snead 82 USA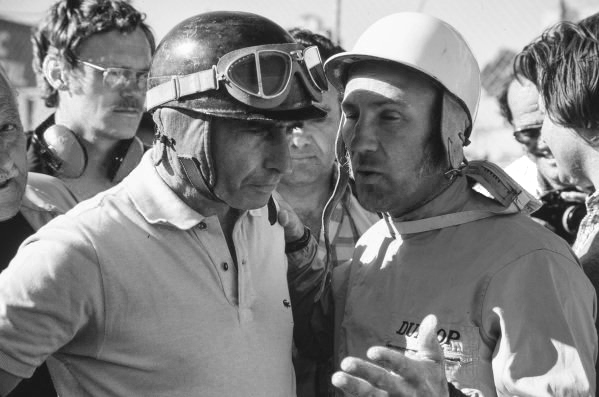 A curiosity in this ranking is that five athletes became fashion brands:
1. FANGIO: The Italian-origin FANGIO BRAND launched its footwear line @fangio.shoes, which is a luxurious tribute to the racing hero. The brand also has a line of watches with TAG HEUER, a fuel brand with YPF, a museum, and soon, glasses and restaurants.
2. LOUIS HAMILTON collaborated with
Tommy Hilfiger for TOMMY X LOUIS.
3. DJOKOVIC launched his capsule collection with LACOSTE.
4. FEDERER launched the ON RUNNING brand, a running line.
5. TIGER WOODS released a capsule collection with NIKE.