New York's sushi scene has come a long way over the last two decades — so much so that good sashimi and nigiri in can be found in most neighborhoods. While the spendy sushi trend doesn't look to be slowing down any time soon, the good news is that all this stellar seafood is inspiring heathy competition among local chefs, yielding a new slew of restaurants that strive to serve great fish at an accessible price.
1. Sushi Inoue
381 Malcolm X Blvd Suite A
New York, NY 10027
In Japan, it's not uncommon for a top-tier sushi chef to prepare an omakase using two or three different types of seasoned rice. The practice is less common here in New York, but Sushi Azabu vet Shinichi Inoue, who decamped to Harlem to open his own place in 2015, does just that — seasoning two batches of rice uniquely to enhance various fish. This one-Michelin-star seafood specialist offers both omakase ($225 and $275) at the counter, or a la carte nigiri and sashimi orders in the dining room.
2. Sushi Yasaka
251 W 72nd St
New York, NY 10023
The unassuming Upper West Side restaurant looks like it could be like any other underwhelming neighborhood sushi restaurant, but the chefs here have a reputation for slicing high-quality fish. Local residents already know this, so expect a wait for a table. Once you sit down though, food will come out quickly. An omakase is an option, but the sushi packages are also a pretty good deal.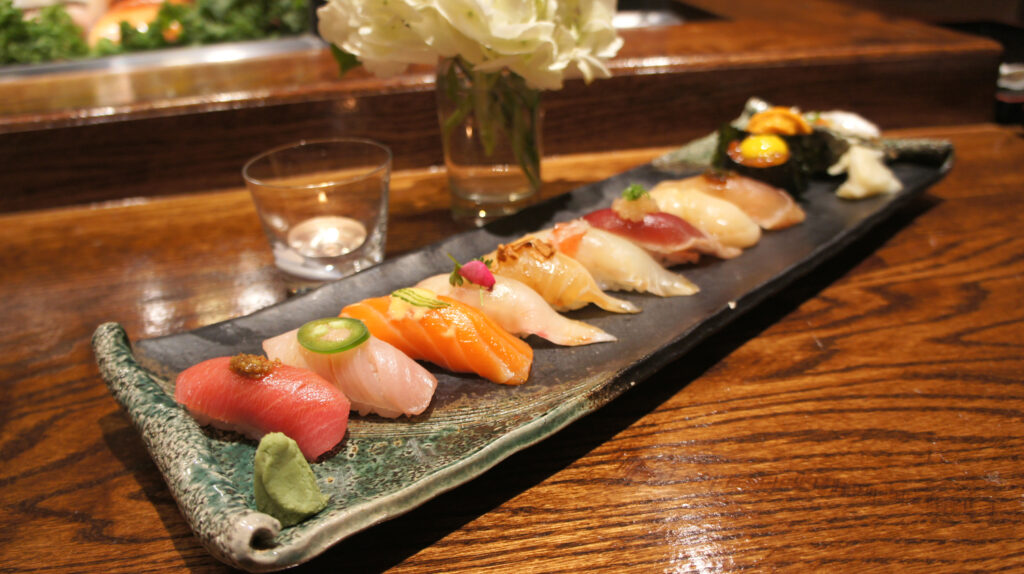 3. Sushi Noz
181 E 78th St
New York, NY 10075
Noz — helmed by former Sushiden alum Nozomu Abe — joined New York's sushi elite in 2018 when the Upper East Side, cedar wood-bedecked, eight-seat bar rolled into town with its $300 omakase and quickly scored a Michelin star. Diners sit before a sleek bar carved from a 200-year-old Hinoki tree and embark on an edomae-inspired experience that begins with five-to-six otsumami (appetizers), before moving into around 15 nigiri bites, followed by miso soup, and finally tomago (egg). Fish is mostly flown in from Tokyo and, as is customary for edomae sushi, chef Abe embraces myriad aging and preservation techniques. Abe doesn't have a fridge at the sushi bar to store his fish (aged fish live in a basement fridge); instead, he uses the old-school approach of keeping his fish for the night in an ice chest built into the wall behind the bar.
4. Sushi of Gari
402 E 78th St
New York, NY 10075
Chef Masatoshi "Gari" Sugio opened the original Upper East side location in 1997 and made a name for himself on the scene by serving experimental sushi. He employs tactics and ingredients not found in traditional houses, including signatures like a fluke topped with sweet onion sauce, quail egg, and white truffle oil; or a scallop with prosciutto and sundried tomato sauce. Sugio was one of the first big avant garde sushi chefs in New York. He now has three other locations in NYC.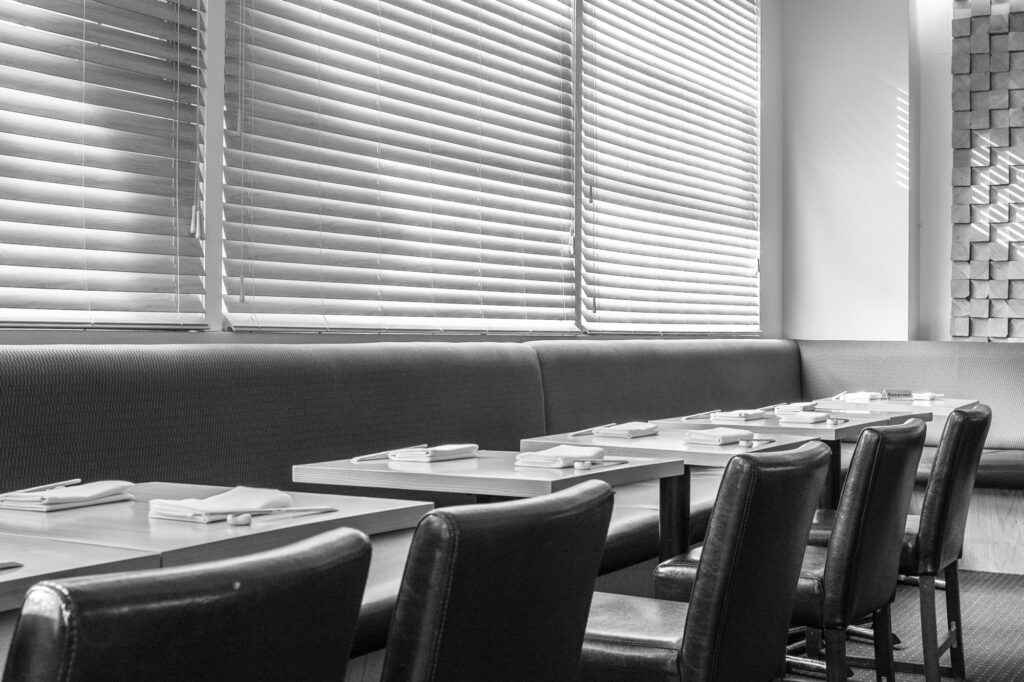 5. Sushi Ishikawa
419 E 74th St
New York, NY 10021
Former O Ya chef Don Pham is behind Upper East Side addition Sushi Ishikawa. Within the 500-square-foot space there's room for 11 at the bar, but regardless of whether you fancy a table or counter seat, a la carte ordering is off limits — it's omakase only. Pham is serving two modern sushi menus, $85 for 12 courses or $125 for 15 courses, which include some nigiri bites dusted with gold flakes and others buried in a mountain of shaved black truffle. Some of the presentations are over-the-top, and this is not a hyper traditional sushi experience, but the flavor combinations are novel and worth trying.