"For me, each girl is unique in her own way."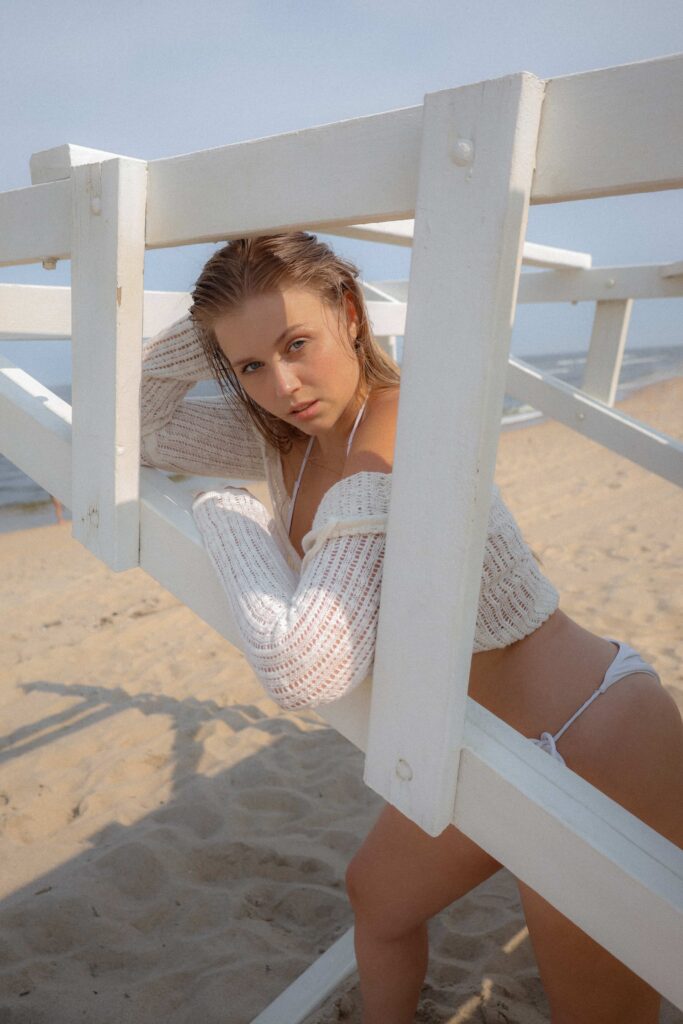 How did you first become interested in modeling, and what inspired you to pursue a career as a plus-size model?
When I was in my first year at my University at the time. I was a model for free photo shoots. From that moment my career began. Photographers, stylists, and other customers began to notice me.
At school, I was constantly teased for being overweight. The dream of being a model was not achievable because in Russia plus size modeling was not as developed as in America. I was embarrassed by my body. The photographers who worked with me admired my face and body type. They considered me a "diamond plus size of the industry." And I realized that this is my mission – to teach girls to love themselves and their body.
Modeling can be captivating, but what specific aspect of the industry resonates with
you the most?
I really love fashion and beauty shoots, but now I'm trying to improve my portfolio in order to conquer more fashion shows.
Could you recall your initial experience in front of a camera?
My first commercial shoot was for a fur shop. It was so exciting! After the first shoot, I doubted my ability to model again. I didn't like myself in the photos, but persevered and found my true passion.
Can you share some of your favorite experiences where you felt particularly proud and confident while walking the runway or posing for a photoshoot?
I was so proud of myself when I walked the big fashion show in Moscow. I walked along the runway and saw my parents (they came as a surprise), I could hardly hold back my tears, because for me this show was a new level of professionalism. I also love to see myself featured in new billboards and advertisements.
If you were to highlight a significant moment in your career,
which one stands out the most?
I am thinking of moving to the USA. Since this is the beginning of a new stage in my fashion career and
the prospect of new opportunities.
How do you approach the process of mental preparation before castings or runways?
The night before, I try to spend as much time for myself as possible and prepare my skin for tomorrow. Before the casting itself or a show or photo session, I always feel pleasant excitement. My favorite music allows me to relax and feel confident.
With the rise of social media and its influence on the fashion industry, how do you utilize platforms like Instagram to enhance your modeling career?
I can say with confidence that Instagram furthers my career a lot. Many customers reach me out through the platform. There I show not only my working moments, but also travel and everyday life.
How do you see your role as a plus-size model inspiring others to pursue their dreams, regardless of body size or shape?
I know that many girls are abused for their forms and appearance. I would like to conduct master classes in my portfolio and model for girls in all forms, organize a club in which girls will support each other and share their successes. I would also like to work with teenage girls who need psychological help and support, especially from their idols (so that they consider me as their example).
In your opinion, how does modeling influence the fashion
industry and society as a whole?

I believe that plus size modeling especially affects society by allowing ordinary girls to feel more open and confident. The modeling business is already occupied not only by s size girls, plus size models are on a par with models of ordinary parameters.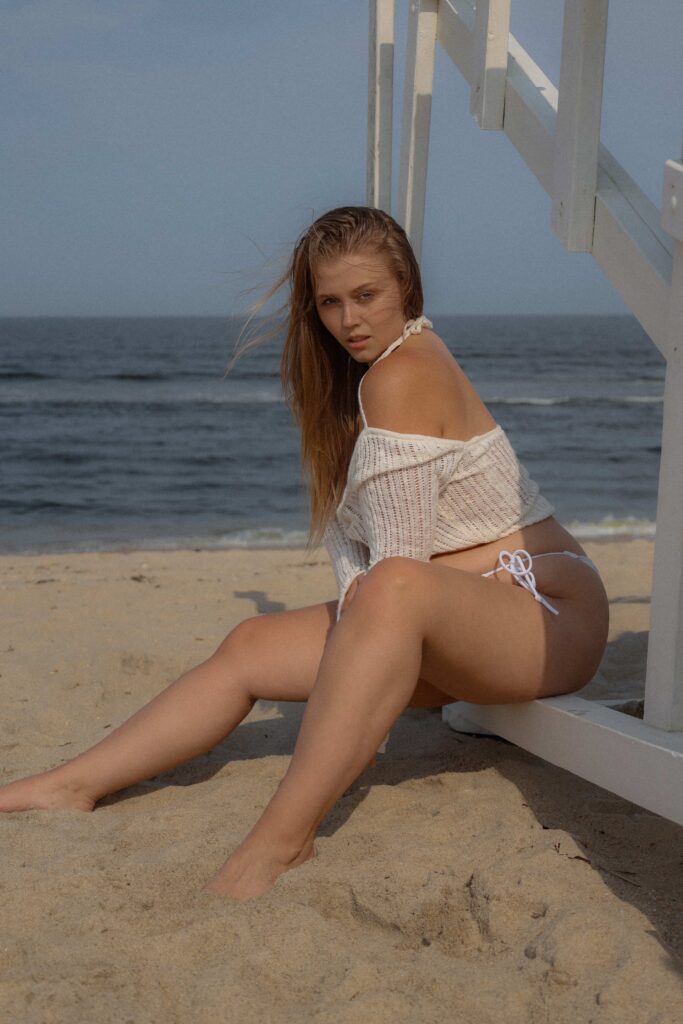 Do you have a vision for your career and any concrete goals you're aiming to achieve?
My dream and goal is to become one of Victoria's Secret Angels. I also dream of working with Tory Burch, Marc Jacobs, Kate Spade, Armani, for sure Dior, SKIMS, cover of Elle, and Vogue magazine.
If modeling hadn't been your path, what other career do you think
you might have pursued?
Most likely I could be a modeling agent or a journalist. I like to be in the center of fashion and news, to be in the flow of life.
How does Daria perceive and define beauty?

For me, each girl is unique in her own way. More and more girls express their perfection and beauty. For me, beauty lies in simplicity and being in the moment. This applies to the whole image of the appearance of manners and behavior.
If you had to describe your personal fashion style in three words,
what would they be?
My personal fashion in three words is elegant, sexy and confident. I love a very feminine style: dresses, skirts, heels. Of course, there is not always time to look like this, but it cheers me up and makes me happier and more confident. I like it when girls or guys come up to me and say compliments and ask where I bought these things.
Can you take us through a typical day in the life of a model? What does your daily routine look like?
Every day is different, so I usually use morning time to organize my tasks. Usually my day starts at 7 or 7:30 in the morning. I drink a glass of water, then I have breakfast and go to the casting to try on. If I don't have any plans, then I can meet friends, visit hot yoga. I also have an English tutor and I study with him 2 times a week. If I have a working day, I usually come home late. A cup of hot tea relaxes me after a long day at work.
Balancing work commitments like photoshoots and castings with personal matters can be challenging. How do you maintain that equilibrium in your life?
Work commitments in fact, are very challenging, sometimes I don't even have time to call my family. But I do my best to distinguish between personal, life, and work. Friends laugh at me and ask me to write them down in their schedule in advance.
Outside of your modeling career, how do you enjoy spending your leisure time? Any hobbies or interests you'd like to share?
Besides my modeling career, I love to travel. Dancing and hot yoga are also my favorites. Skiing is my favorite activity in winter.