"I grew up subconsciously learning how meaningful photos can be, and how much they can express about our life story!"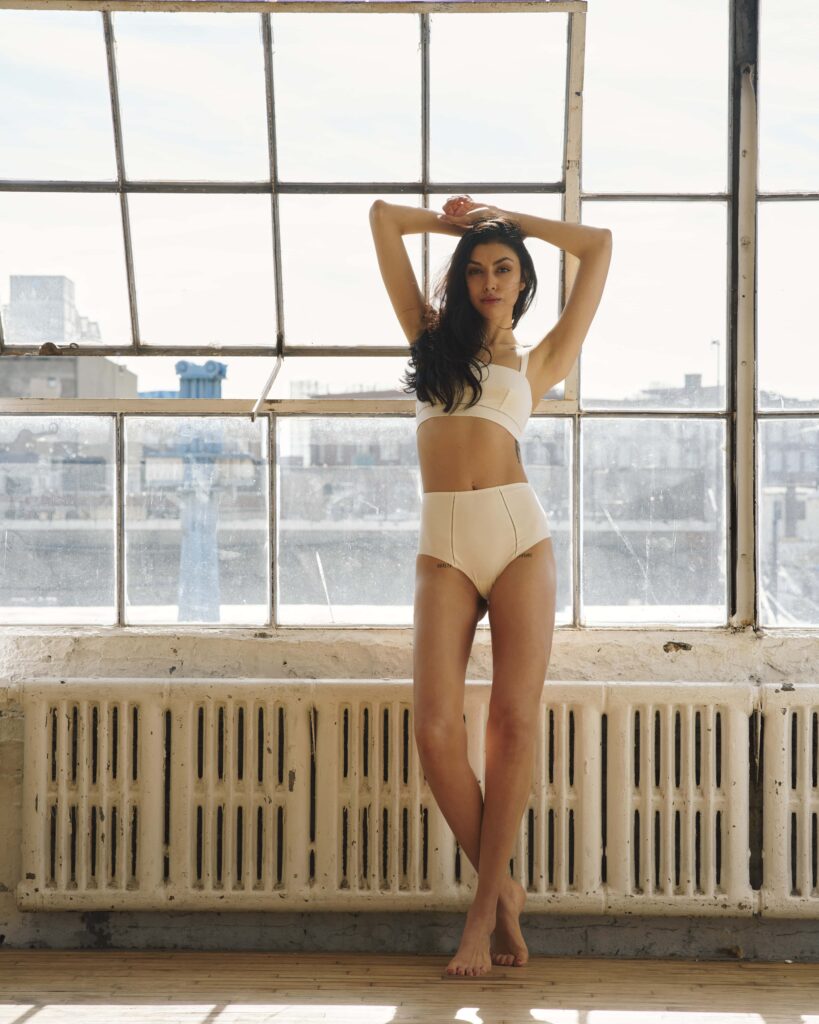 You were born in Argentina.
What are your memories of your childhood, and when did your desire to be a model arise?
I grew up in Argentina, surrounded by very creative family members who influenced me since I was a child. Most of what I remember brings me back to my grandfather, who was a photographer for more than 30 years, and to my dad, who was an architect. I grew up subconsciously learning how meaningful photos can be, and how much they can express about our life story! Also, A lot of my childhood memories bring me back to music, drawing, dancing, styling my dolls, and even making my 'own clothes'. I always felt so much pleasure from being able to express my own personality and to create things out of my imagination. As a kid, my desire to be a model wasn't very clear, but I always enjoyed posing for my grandpa, as he took many photos of me, and even made handmade portraits of myself.

How did your modeling career start?
Was it always something you wanted, or how did it happen?
My modeling career didn't really start until I moved to New York on 2020. After finishing High school in Argentina,
I studied Fashion Design and took some courses on how to be a Fashion Producer so that I would be able to be the creative director of the image of my own brand; this is how I started working with some models on set and realized that being a model was something that brought so much fun to me, so many nice memories. A few months later, I moved to New York for a cultural exchange and quick enough, I started having the opportunity to do plenty of test shoots.
Modeling may appear wonderful, but few truly understand its essence.
What aspect of modeling do you like the most?
Modeling comes with a lot more than most people think, to me it's a lot more of a lifestyle rather than a job. My favorite aspect of it is being able to make visions real, to transmit emotions and feelings thru a combination of movement and expressions, and to be able to deliver fashion entertainment in the most creative ways. It also provides a lot of adventures and I love that since I love to explore, to travel, and to always learn from the people I work with.
How is working as model in the New York market?
What do you like about New York?
My first time in New York was when I was 19 years old and came to visit, I immediately felt how powerful the city is. It simply inspires so much growth in me, I feel like I'm constantly reinventing myself here and finding new horizons daily. What I like the most, is that the NY market offers as much as you want to claim, opportunities are endless if you keep up with the city's ambitious constant development. Not only that, but NY is that place where I constantly learn more and more about life, the essence of the city is unlike others, and I even consider that everybody should experience it at some point of their lives, things happen at a great speed here.
I also feel so attracted to its immense abundance of art, international culture and immersive experiences that make the city super interesting.
Do you remember your first moment in front of a camera?
I do! My first official photoshoot was at the begging of 2021 in a Manhattan studio, I experienced a few different kinds of emotions, it was fun but also new in so many ways.
If you had to pinpoint a moment in your career, which one
would it be?
This year, the daily life I am currently living. A lot of exciting stuff is going on and I'm so thankful for all the amazing connections I have made so far in New York.
How do you mentally prepare yourself for interviews or castings? Do you have any advice?
I do not follow anything specific, but I always make sure that prior to any interview meeting or casting I am embodying my most authentic confident energy so that I can easily attract the right opportunities to me.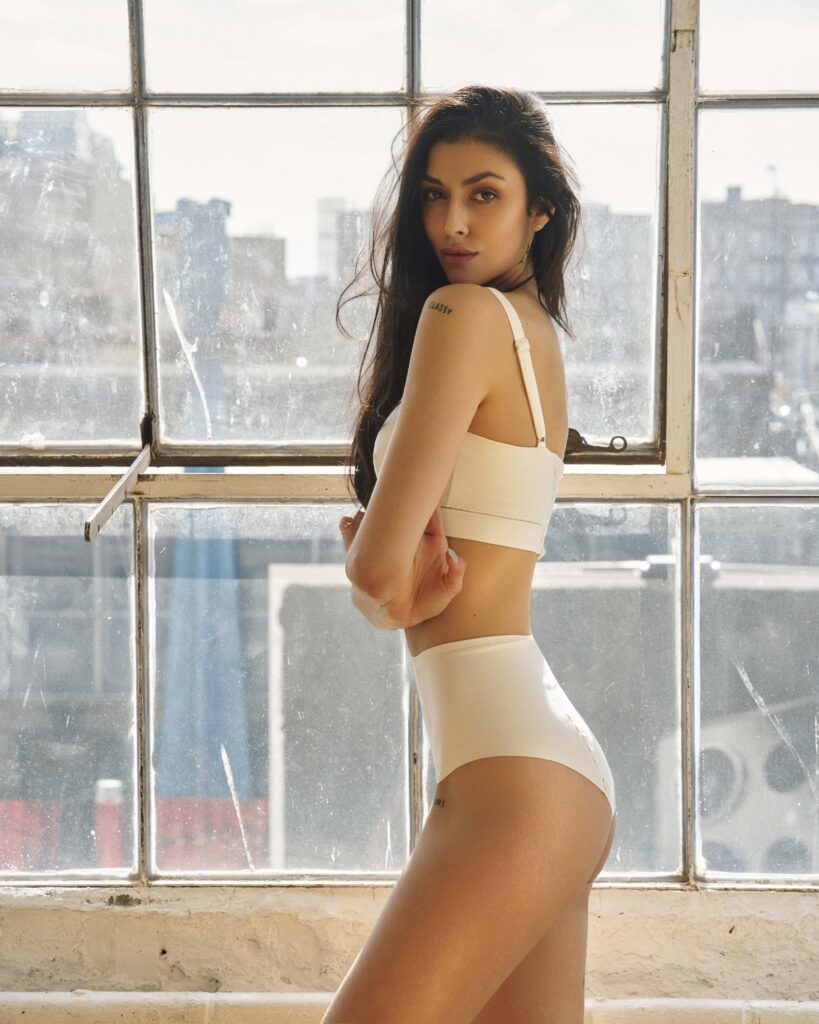 Working as a model can be physically demanding due to travel, runway shows, and castings. In your case, do you follow a special lifestyle and diet?

I built the routines that fit my needs in a way that I can adapt them to different environments. I mainly eat the very same meals because it is what really works for me; I love to consume the foods I know that make me feel good and my body is used to. I normally workout 5 or 6 times a week; running, boxing, functional exercises, and Pilates are some of my absolute fa- vorites. I love to be constantly moving and engaging with my body in different ways.
Today, modeling and social networks hold great significance. How do you navigate this aspect? Do you believe that being a model also entails being a
content creator in today's world?
Social networks are a great way to communicate with others, but I am very mindful about my boundaries and taking time off to fully unplug whenever I feel I need it; there is so much content out there and our minds only can process so much of it. Being a model in today's world is to me one of the main ways to 'effortlessly' create content. As a model, I really enjoy sharing my life in a way that people can learn and benefit from it.
In your experience, what are characteristics that a model should have?
In order; confidence, authenticity, discipline, perseverance, and a great level of self-awareness.
What recommendations would you give to someone who wants
to start a career in modeling?

In my opinion, the right connections are key, the people you work with and the places where you put your image in should align with who you are. Also, never force anything, things un- fold as we are ready for them!
What is your career aspiration? Do you have any goals planned?
My career in the fashion industry goes beyond modeling, being able to influence and tell my story thru my own style is something I always enjoyed it. Some of my goals include being an International Fashion influencer, and having my own Fashion business, but I also let life happen and show me new opportunities as well.
If you weren't a model, what would you have become?
Probably a Fashion influencer, or a Fashion designer but I think it all ties together to me and my goals! I saw myself working in the Fashion industry since I was very young.
What do you consider to be important elements of your style?
I love combining simple textures with powerful jewelry, shoes, and bags, keeping a minimalist but meaningful style that fully represents me. Neutral elegant colors, along with modern designs from classic silhouettes are very me. Also, having some unique highly feminine innovative pieces that I can play with is a must!
What does beauty mean to Julieta?
To me, beauty comes from within, beautiful are those who are confident in who they are, and those who truly embrace the life they choose for themselves, external beauty is only a result of the way in which people take care of themselves.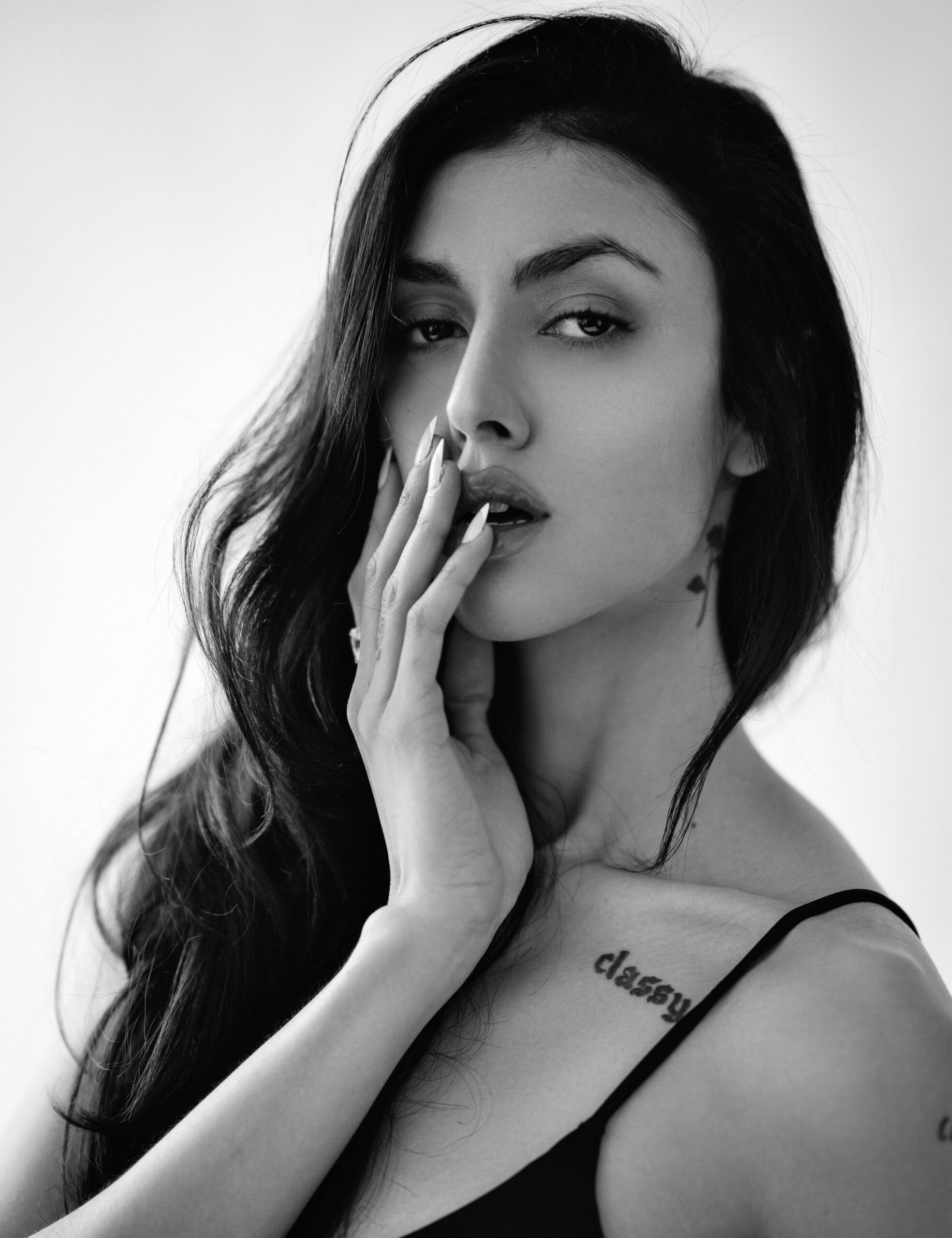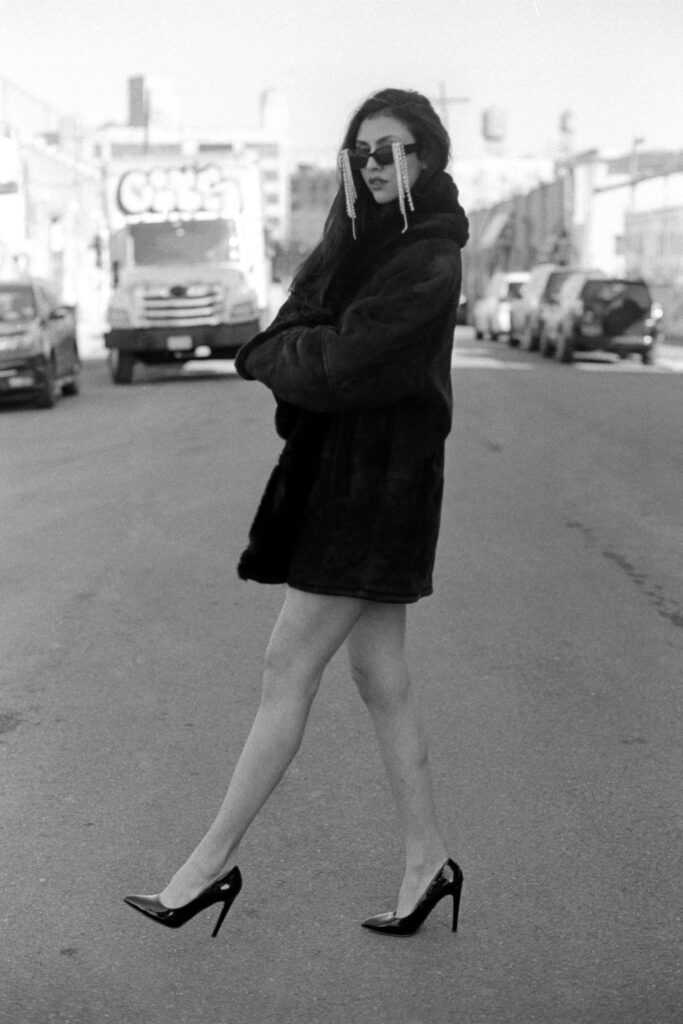 What do you typically do when you are not working?
My lifestyle is usually very productive, but balance is important for me as well. I love to do fun and creative things while also relaxing my mind. I love adventures, music, dancing, exploring, and traveling, as much as reading, drawing, spending quality time on my own, and connecting with the people I appreciate.
How would you describe yourself in three words?
I think independent, proactive, and feminine describe me very well!
In your busy life, juggling between photoshoots and castings, what are the tricks to maintaining a balanced life between work and personal matters?
Meditating every morning is one of my favorites, but also set- ting time off my phone at the beginning and end of each day, facetiming my family and connecting with nature as much as possible (esp in NYC!)
What is your beauty routine like?
Movement, hydration, superfoods, skincare, facial treatments and massages, sauna and cold plunges are some of the things that I normally do to feel my best!
What is your favorite book?
My fav book is called "Goddesses in every woman"
What are your favorite type of music?
I love to listen to melodic techno; it keeps me energized and it is very fun music for photoshoot sets too!