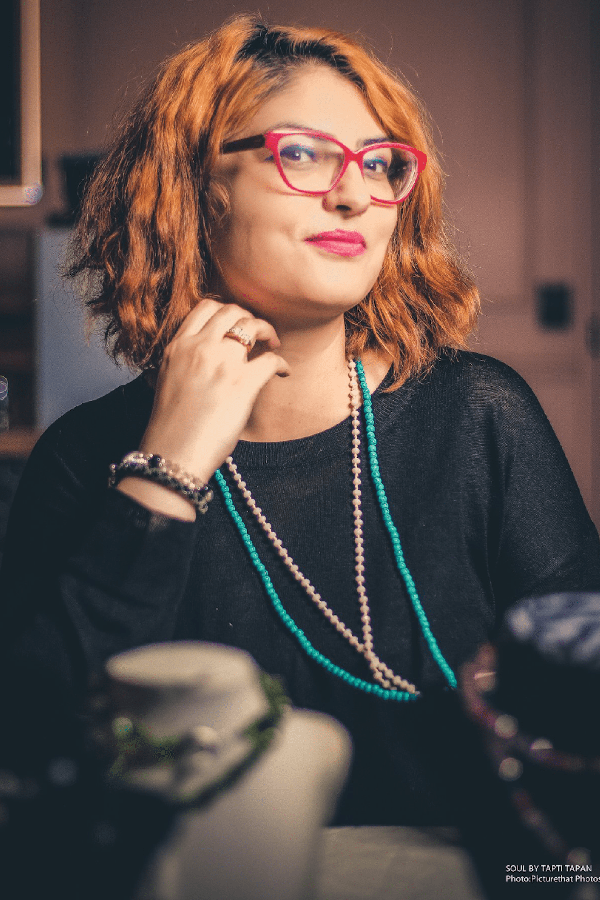 Can you tell us a little about yourself?
I am a Fashion Designer, Fashion Stylist. I have a sense of style and eye for color.
When did your interest in fashion begin?
My interest in Fashion began when I was a junior in high school but I have been making dresses for my barbie doll since I was a kid.
What inspired you to start Soul By Tapti Tapan?
I started Soul by Tapti Tapan in my senior year in college. At that time I didn't know where it would go or what it meant but Its where it is today.
What is the process of designing a collection like?
Its time consuming. It requires patience, sleepless nights and sacrifice. It requires research, networking and budget, a vision and to bring something from paper to reality.
If you had to pinpoint a moment in your career,
which one would it be?
When I struggled to take my brand to a level. When I had put all my energy in creating it.
What is your career aspiration?
Do you have any goals planned?
Take my label to the next level, what ever it may take or require.
What do you consider to be important elements of your style?
Comfort and elegance.
Do you have any passion besides fashion?
Fashion is my passion. I like to take pics and travel and explore when I can.
What do you typically do when you are
not working?
I Like to relax, watch movies and dine out.
How would you describe yourself in three words?
Hardworking, maximizer and adaptable.
What are your upcoming projects?
Going to LA with my brand.
What is your favorite movie?
Pretty woman.
What are the three songs you are currently listening to on repeat?
Nick Jonas, I am a sucker for you. Pls don't stop the music. Jlo's songs.
Favorite dessert?
Many.
Anything else that you would like to say?
Live your life to the fullest without sacrifices.

Instagram: @soulbytaptitapan
Facebook: Soul BY Tapti Tapan
Website: www.soulbytaptitapan.com